Gen3 is the Most Experienced FinServ Affiliate Marketing Agency
For credit cards alone, 30-60% of new card acquisitions are generated from the affiliate channel, often the number one driver within digital media. That's why it's so important for you to get affiliate marketing right.
We've managed more successful campaigns in the financial services industry than ANY other affiliate agency in the world. We know how to get you staggering results. You can bank on it.
Improve Customer Acquisition
Our team has more than 16 years of experience working with some of the biggest names in the industry. We understand the challenges of marketing in a highly regulated industry, and our team has the deep knowledge and skills necessary to help you achieve success with your program.
Affiliate Consulting

at Its Best
Our research reveals that 65% of consumers engage in "heavy research", spending significant time on researchmultiple webites before choosing banking, credit cards, or financial services products.
Affiliate supported websites dominate the entire consumer journey. Even when consumers go to search engines, the top ranking webpages are affilliate supported.
Your brand needs to appear across all content accessed throughout that research, across all stages of the research process. Our dedicated financial services team knows how to get you there.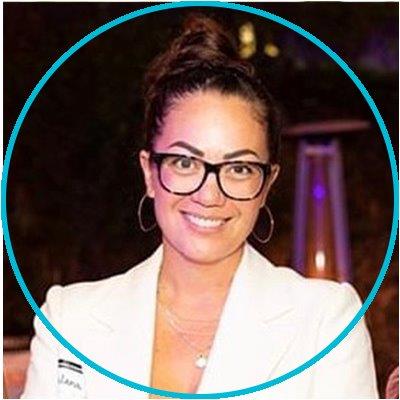 "I like to group publisher sites into three buckets. There are mass media/editorial sites; the likes of Forbes, NerdWallet or CNBC. There are traditional listing sites, which rank and compare products based on features, such as CompareCards or CreditCards.com. Lastly, there are more sophisticated authenticated sites like Credit Karma, which look at user profiles to present specific cards with the intention of a higher likelihood to be approved. Most of these partner groups overlap with each other in some capacity, but we find financial services partners tend to lead with one of these three groups."
Leilana Cantrell
Senior Vice-President – Gen3 Marketing
Deep and Strong Partnerships
Relationships are everything when it comes to affiliate marketing, particularly in the financial services space. You need affiliates you can trust and that understand financial affiliate marketing, and we can help you build strong relationships with the right partners.
Our relationships with affiliate partners span more than 15 years, and we're proud to offer our clients access to some of the most sought-after and highly trusted partners in the financial services space.









"The financial services industry has been traditionally slow to adopt new technologies and trends, but that is changing rapidly. Consumers now demand more digital engagement and consultative consideration from their financial services providers. They also seek more information and education about financial planning and investment strategies."
Paul Tibbitt
President – CJ Affiliate
Unmatched Data
& Better Insights
Because we work with all major affiliate networks, we have a depth of data and insights that our competitors simply can't match. We know how to leverage the data from all networks and use it to help you optimize your program for more conversions and higher ROI.
We can also provide you with the best recommendations for your brand, without any conflict of interest. Being network agnostic means you can be certain our recommendations are in your best interests.
We also offer competitive tracking data that goes back more than five years. Don't be caught off-guard by what your competitors are doing. Our data allows you to be proactive rather than reactive.
Boost Brand Visibility with our Financial Affiliate Program Management
By partnering with some of the strongest and most well-known affiliates in the financial services space, you will drive brand awareness and can stay ahead of your competition.
And when you team up with trusted affiliates, you also establish your credibility and trustworthiness in the eyes of your prospects, which is critical in such a competitive space.
We can help you build a powerful financial affiliate marketing program that increases your brand recognition, and brings in more quality leads.
Compliance is essential in the affiliate space. But affiliate compliance specifically for FinServ is a beast of its own. We work closely with our clients to ensure they remain compliant in all of their affiliate marketing efforts.
We're intimately familiar with all the regulations and will help you stay up-to-date on the latest requirements. We'll guide you through best-in-class procedures so you can feel confident your program is running smoothly and legally.
Untap areas of growth that will drive exponential returns for your affiliate programs.