Best-in-class affiliate marketing services
When you partner with Gen3, you gain access to years of proprietary data and exclusive opportunities you won't find elsewhere. As the world's largest independent affiliate marketing agency, our performance marketing service offerings are beyond comprehensive.
Simply put, partnering with Gen3 Marketing can help you make the most of your affiliate program.
Attracting and engaging new publisher partners is the lifeblood of any great affiliate program. Beyond traditional affiliates, our standard offering includes research, identification, and onboarding of targeted content sites, niche publishers, blogs, and influencers specific to any vertical or subject matter.
A good affiliate marketing program recognizes the importance of orchestrating a bespoke array of publications and placement types along all stages of the funnel. We have largest database of active clients to benchmark and compare against.
With more account managers building and uncovering new relationships than many competing agencies, we can leverage our 20+ year relationships with key publishers to the benefit of our clients.
We also boast a massive cache of internal data and years of comprehensive testing. This allows us to pay publishers what they are truly worth, plus targeted investment in the areas most meaningful to driving our clients' businesses forward.
Our dedicated publisher development team evaluates hundreds of publishers each year. Each account manager at Gen3 can quickly curate qualified opportunities and relationships on behalf of our clients, enabling unparalleled scale.
Optimization of your program is among the biggest distinctions when it comes to affiliate marketing services. We leverage existing relationships to improve placement positioning and provide incremental opportunities for each program.
Likewise, we can increase brand awareness by occupying additional shelf-space and see who is underperforming compared to internal indexes. We can also identify who is overperforming, which may be an indication of fraud.
At Gen3 Marketing, we have a large client database to benchmark against, inclusive of publishers and placement performance. In short, nobody can optimize your program better than we can.
When it comes to affiliate marketing, it's not always about traffic quantity, but traffic quality. 
The cost of non-compliance is high. Fortunately, through our collective experience, we can protect our clients from making common and costly mistakes (the same mistakes an in-house affiliate manager or less experienced agency might overlook).
It's our mission to drive KPIs in the best way possible, so optimization is essential. We conduct routine audits of content, offers, creative assets, and text links to ensure all messaging is consistent.
As an agency, we also have access to exclusive resources on the publisher side. This enables us address and close any issues quickly. The sheer number of affiliate resources we employ allows us to move across the entirety of the space quickly. Few firms can match our team's responsiveness or capability.
To ensure this all runs as seamless as possible, we license a suite of automated tools on our clients' behalf that permits us to create industry-leading efficiencies within the overall compliance process. It's all part of our standard program management.
Analyzing and understanding publisher, program, and campaign performance enables us to constantly refine our efforts, understands risks and opportunities to always position our client programs ahead of the pack. It's this understanding that empowers us to deliver topline increases year after year.
Through our reporting, our team will:
01
Review KPI trends against channel goals.
02
Assess market shifts, wins, and losses.
03
Report on program milestones.
05
Forecast performing in the coming months.
06
Identify and share competitive intel with routine competitive analysis.
Our reporting is custom tailored and can be scheduled as needed. We want you to have complete visibility into your program's performance.
Understanding how to best approach the vast and complicated publisher landscape can be daunting. Publishing models, user behavior, tracking and attribution, to name just a few have been transformed. 
The basic tactics employed by a general marketing agency are no longer adequate, as affiliate marketing is no longer the simple proposition it used to be. To move beyond plain vanilla outcomes requires a depth of understanding that only affiliate specialists can offer.
We work with client teams to craft a custom strategic roadmap for each program. These programs are further segmented by funnel placement, publication type, target audiences, and more. Our experts are always crafting, adjusting, and refining strategies based on industry shifts, economy changes, new publishers, and emerging models.
We license tools on our clients' behalf to best understand and track analytics, audience behavior, and overall share of voice. If you're interested in social media footprint, competitor performance, or high-opportunity keywords, we can provide those insights.
The Gen3 affiliate team also has access to unique publisher value-adds that we can pass on to our clients. These opportunities include early access to new rollouts, beta inclusion, preferred pricing, and often gives our clients a significant advantage when it comes to emerging trends.
By gaining a bird's eye view of affiliate marketing across industries and clients, Gen3 Marketing can quickly identify the best opportunities for its clients. With a finger on the pulse of the affiliate industry, companies can tap into this expansive knowledge base to get a better return on investment without the expenses of trial and error.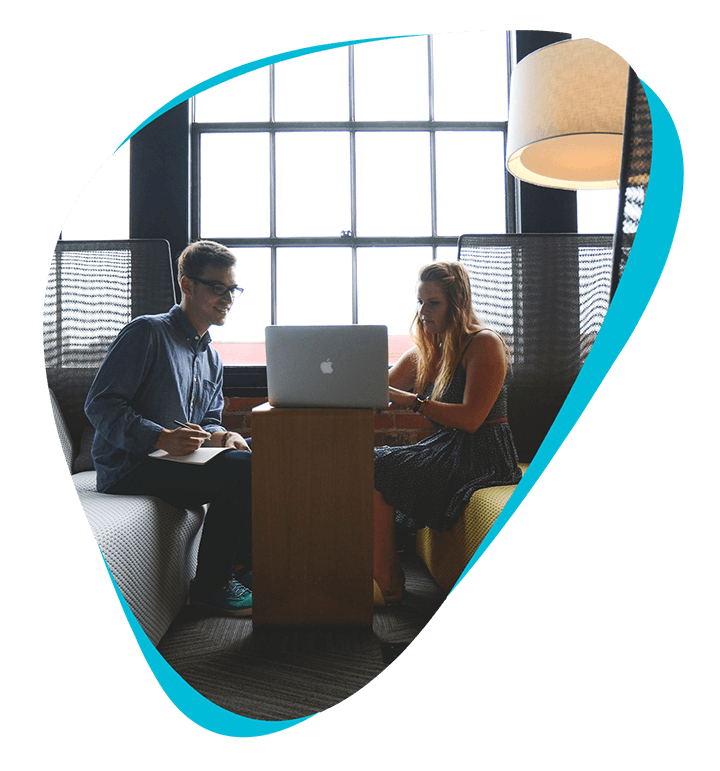 We are a pioneer in the affiliate marketing space and leverage leading technologies to provide best-in-class service. When utilized alongside our proprietary processes and systems, the result is top performing programs for our clients.
We leverage our network partnerships and the specialized technologies that they offer. Internally, we have over 16 years of data that we leverage with our external technology stacks. This enables us to provide strategy and actions that our competitors simply can't.
We have intellectual property around attribution tracking that is part of reporting capability that we can provide. Beyond that, we have customized contact and workflow management platforms to create efficiencies and continuous improvement.
Our dedicated training team ensures new hires gain the knowledge and skills required. This is all while educating our existing teams on the ever-changing affiliate market.
Our affiliate services have made us an award-winning agency. Whether you have an existing affiliate program or are just getting started, contact us to see the difference we can make.