The Original Growth Generator​
We create results-driven value for our clients through the power of relationships, strategy, and innovation.
At Gen3, we're not just performance marketing professionals; we're trailblazers committed to creating new avenues of success for every client we serve. With a culture of innovation and a dedication to staying at the forefront of the industry, we continue to shape the future of performance marketing, helping businesses thrive in the digital age.​
Gen3 Marketing, founded by industry pioneers Andy Cantos and Mike Tabasso in 2007, stands as the original performance marketing agency. With over two decades of expertise, they've been at the forefront of the digital marketing landscape, pioneering techniques that are now industry standards. This innovation-driven culture has fueled their enduring success.​
Today, Gen3 Marketing is the most seasoned and largest affiliate marketing agency globally. Headquartered in Blue Bell, Pennsylvania, with a strong presence across the USA, Canada, and Europe, the company boasts a team of over 200 professionals spanning six continents Its reputation as the most awarded performance marketing agency speaks to its industry-leading results. ​
In recent years, Gen3 Marketing further solidified its position by acquiring four leading affiliate marketing agencies, consolidating them into a single entity in January 2023. This unified approach allows Gen3 Marketing to leverage proprietary data and established relationships to consistently deliver industry-leading results, serving over 500 companies of all sizes in diverse industry verticals, with a specific focus on financial services, retail, and travel.​
The World's Largest Affiliate Marketing Agency
Since 2019, Gen3 Marketing has acquired four best-in-class affiliate marketing agencies.
In January 2023, we incorporated these brands to unite as a single entity: Gen3 Marketing.
As an integrated agency, we provide our clients with a level of service that's only possible through our collective experience, enhanced scale, and international presence.
We continue to operate with a core focus on the successful execution of affiliate partnerships and digital campaigns. Our process leverages proprietary data and established relationships to achieve industry-leading results.
Rethink Performance and Demand
The affiliate marketing industry's first multi-perspective channel research study examines affiliate marketing from the views of both consumers and brand advertisers and compares consumer reliance on affiliate placements against advertisers' use of affiliate marketing in the omnichannel media mix. ​
ChallengeNutribullet is one of the leading innovators of the personal, single-serve countertop blender with over 50 million satisfied customers worldwide. But in order to continue growth and maintain its competitive place in the market, Nutribullet needed help on...
Our most recent awards include: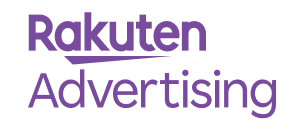 As we continue to scale globally, our affiliate marketing agency thrives and extends its reach across international markets, providing unparalleled services and driving exceptional results for our clients